Conceivable-Fertility

- Get answers. - Get a plan. - Get ready for better fertility.

Regular price

$129.00

Sale price

$99.00

Unit price

per

Sale

Sold out

📜 Your Conceivable Report: A Comprehensive Guide to Your Unique Fertility Journey! ✨

1. Exceptionally Personalized 🌍
Dive into the world's most individualized fertility program tailored just for you.

2. The Conceivable Score 🎯
A meticulously designed tool that gauges your natural conception potential, giving you insights and clarity.

3. In-Depth Analysis 📊
Your Conceivable Report sheds light on every factor influencing your score and fertility. Dive into 35-40 pages of detailed explanations, helping you grasp the significance of each element.

4. Monthly Fertility Blueprint 🗓️
Armed with insights from your Score and Report, we craft a bespoke plan every month to elevate your fertility health.

5. Nourish Your Fertility 🥗
Delight in customized meal plans, specifically curated to address and enhance your fertility conditions.

6. The Journey Organizer 📘
With the Conceivable Planner by your side, remain anchored, motivated, and hopeful throughout your fertility journey.

Empower yourself with knowledge and embark on a journey towards a brighter, conceivable future. Always ensure to discuss any plans or interventions with a healthcare professional.
Share
View full details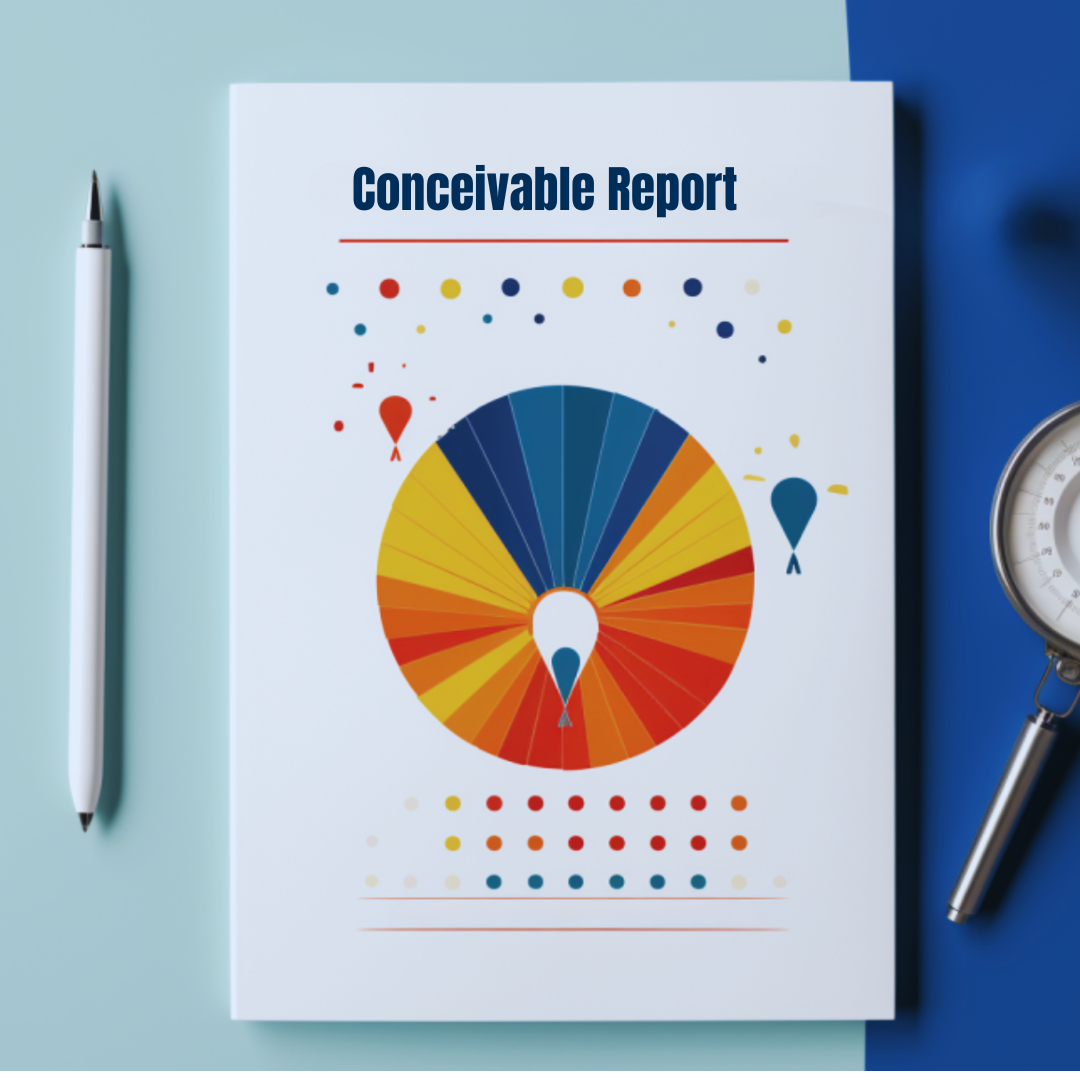 Struggling to get pregnant or stay pregnant?
Want Answers?
The Conceivable Report is here to help.
Unlock Your Fertility Potential with the most personalized fertility solution on the planet.
With the Conceivable Report, you will learn the underlying issues impacting your fertility and a plan to improve them.
Based on the latest scientific research and is tailored to your unique needs and circumstances.

Whether you're trying to conceive on your own or with the help of fertility treatments, the Conceivable Report can help you make informed decisions about your fertility journey.
"Honestly made me question my RE's fertility practice!!! The conceivable report is truly such an incredible value. The amount of info in this is so worth it and honestly made me question my RE's fertility practice. They haven't once asked some of these questions, and I'm on my 3rd IUI right now. Thank you!!" - Stephanie
The Conceivable Score And Report
Your Conceivable Score
A tool to help you assess your likelihood of natrual conception.
Your Conceivable Report
This details all of the factors impacting your Score, and your ability to get and stay pregant. Your Report also contains detailed explanations to help you understand why each of these factors are so impactful. The report is typically 35-40 pages.
Your Conceivable Plan for this Month
Based on the results of your Score and Report, we create a highly personalized strategy for you to improve your Score and overall fertility.
Detailed Video Explanations
Created for you to explain all the aspects of your report, and details how these factors are related to each other and your fertility.

Customized Menu Planning
Four weeks of menu plans and shopping lists for each week of your menstrual cycle tailored to your specific needs based on the peer reviewed data combined with Chinese Medicine Food Therapy.
"Improve chances of pregnancy Kirsten is amazing I'm so grateful I found her and I'm about to start my journey on getting and staying pregnant. All the great and helpful information that she has given me I'm blessed for. Thank you Kristin once again and here we go!" - Desiree L.
Start your Journey to better Fertility
in 3 easy steps
Start your Journey to better Fertility in 3 easy steps
Unlike other fertility solutions, the "side effects" are better energy, sleep, less stress, significantly reduced PMS and cramping, more regular cycles, better skin, improved mood, and generally better overall health.
Assesses
Order your report and receive a detailed assessment via email to determine to identify each of the 75 factors impacting your ability to get and stay pregnant.
Score
Our patented Conceivable algorithm can assess these factors and their relationship to each other to reveal their impact on your natural fertility to create your score.
Report
Get a personalized report explaining all the factors impacting your fertility and detailed instructions for how to start improving it.
Kera
"I finally understand the importance of Conceivable's crazy amount of personalization. As each piece of the puzzle of problems started to improve, my whole Matrix started improving like a flywheel. This has been a truly amazing journey."
If you always thought there were some underlying issues impacting your fertility, you were right.
Research shows that there are more than 50 factors that can impact your ability to get and stay pregnant. We call them "Fertility Factors". Having even one of these can reduce the likelihood of conception by more than 50% most women have between 10-15.
Take a peek inside the report.
Identifying and addressing the underlying issues related to your fertility can make a significant impact on your overall health, menstrual cycle, and fertility.
You can exponentially improve your fertility when you attack it from all sides.

Your Conceivable Report contains personalized recommendations for:

-Exercise
-Sleep
-Stress management
-Supplements
-And custom menu planning + shopping lists.
Our unique approach
We take an integrative approach to identify and improve your fertility.
Using our proprietary assessment, Conceivable assesses the health and impact of your cycle, diet, sleep, habits, environment, other conditions, temperatures, mind, and stress.
At Conceivable, not only are we able to assess these factors as they relate to your fertility but also understand how they are related to each other.
And start improving it all as a system, rather than individual symptoms.
Measured Progress
By combining 20 years of clinical experience with 10,000 infertile patients, and the best peer-reviewed fertility science. The patented Conceivable Score measures the impact of your underlying issues on your fertility potential and tracks your monthly progress that results from working on your personalized program.
How is Conceivable Different?
"Most women think they are not doing enough to improve their fertility. The truth is, most of them are doing too much of the wrong things."
In Chinese medicine, they say, if something is strong enough to change something, it is strong enough to hurt you if you don't need to be doing it. Conceivable helps you identify exactly what you need to be doing, and how to do it and allows you to let go of everything else.
Conceivable is the first of its kind fully integrative approach to improving fertility that assesses the relationship between, metabolism, temperature, hormones, habits, and stress. We call this your matrix.
After identifying the issues in your Matrix, Conceivable makes those insights actionable with a highly personalized program to address your specific fertility factors as a total system instead of chasing individual symptoms
Order Your Conceivable Score And Report now
and you will also get...
Order Your Conceivable Score And Report now and you will also get...
Menu Planning
With the Conceivable Report's personalized menu planning, you'll get a clear and easy-to-follow plan that takes the guesswork out of eating for fertility. Each week, you'll receive a detailed shopping list and delicious, fertility-supporting recipes to help you make the most of your meals.
Supplement Recommendations
With the Conceivable Report's science backed, customized supplement recommendations, you'll get a clear and easy-to-follow plan to help you make informed decisions about your fertility supplements. No more guesswork or wasting money on products that may not be right for you.
"Conceivable Score and Report Such an amazing program. I really feel like she helped me see what was wrong and how to fix it. I can not wait to see how much I can improve my overall health with her help." - Jessica H.
"Already after one month my ovulation is getting better! I had to share this with you -- I have literally never ever had a test show as peak for me. Ahhhhhhhh!"
- Kayla
"Well... we are pregnant!!!! Well, by the grace and mercy of God we are pregnant! How funny! I haven't paid much attention to when or how often we have *** over the past few months. I have just been focused on getting healthy. Thank you for everything!!"
- Teresa
"Very happy news! I wanted to share my very, very happy news. I made a 4AA and 4BA embryos. They're off for PGT testing, but this is 200% better than anything else this year! Thank you so much!!!"
- Ann
Frequently Asked Questions